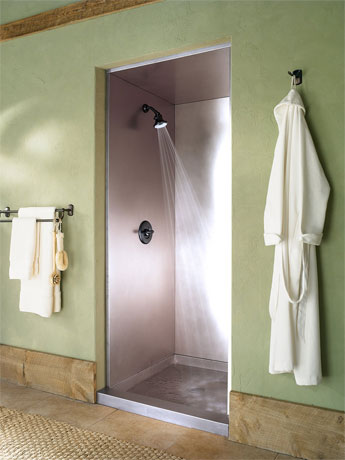 Frigo Design designs and builds Stainless Steel and Copper Showers and Shower Bases.
Hygienic and anti-bacterial, Stainless Steel and Copper provide the perfect material choices where they're needed most.
Every shower enclosure and shower base is made to order – so the fit is perfect every time.
ADA compliant versions are also available.
Custom Shower Enclosures
---
Today, design elements and trends for bathrooms afford customers the ability to create their own distinctive "get away" area in the home. A place that exudes beauty and sophistication and at the same time functionality.
With Frigo Shower Enclosures the style conscience bath-dweller can have the ultimate in showers…
Stainless Steel or Copper.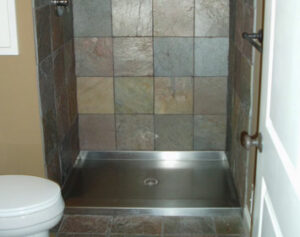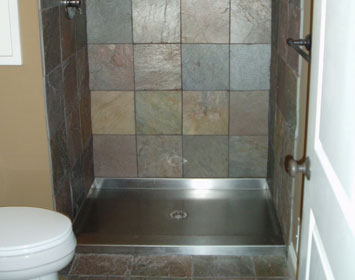 Material Options
/

Specifications
---
Constructed from durable Stainless Steel or Real Copper – Rust Proof, Stain Proof, and Anti-Bacterial.
Custom built to virtually any size up to 58″ wide (Copper – 36″).
Shower Base features a 4″ threshold with an embossed pitch to drain. Drain can be positioned as required. Drain fixture / screen is included.
Shower walls are pre-drilled to affix to existing studs and interlocking to shower base. Silicone sealer is included for waterproof sealing panels. Walls are backed with a sound suppressant/attenuation that assists in maintaining a constant temperature ambiance.
Precision cut to accept customer provided faucet and sprayer.